A Sanctuary on the Strand, St Mary le Strand is an inspirational and peaceful place for Christian worship. An inclusive church we welcome and serve everyone. We celebrate every person and don't discriminate on grounds of race, identity, gender, or sexuality. We are truly 'open to God and open to all'.
See below for 'What's On' as part of our Public and Cultural Programme and our Special Events and Church Services.
2 events,
Free lunchtime concert with outstanding musicians from the Bath Festival Orchestra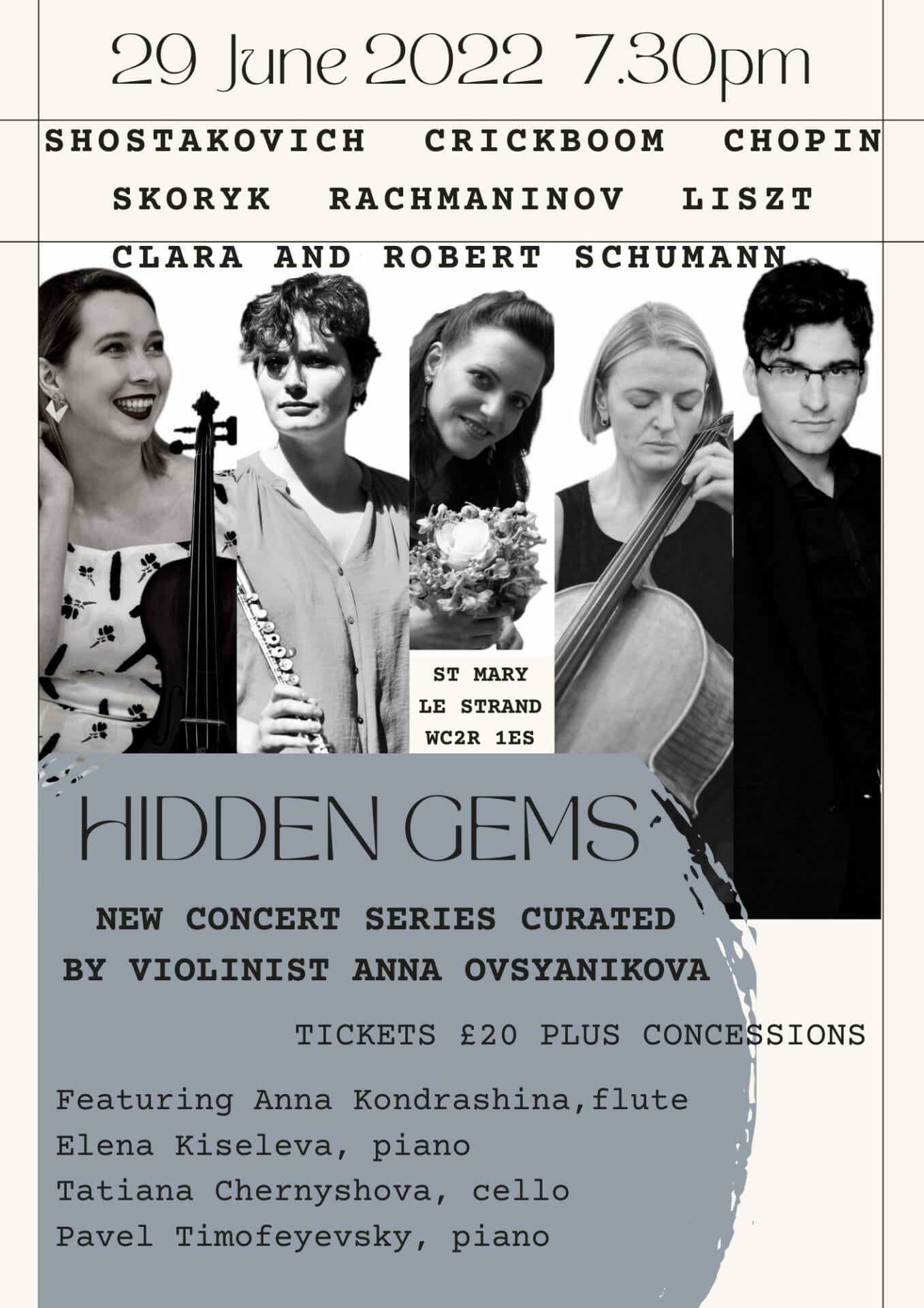 Five musicians come together for an evening of music for violin, cello, flute and piano in different combinations! Hidden Gems is a new concert series curated by Violinist Anna Ovsyanikova Tickets via eventbrite (click event name above for more details and link to eventbrite) Including works by: Shostakovich; Crickboom; Chopin; Skyoyk; Rachmaninov; Liszt; Clara and Robert Schumann.
1 event,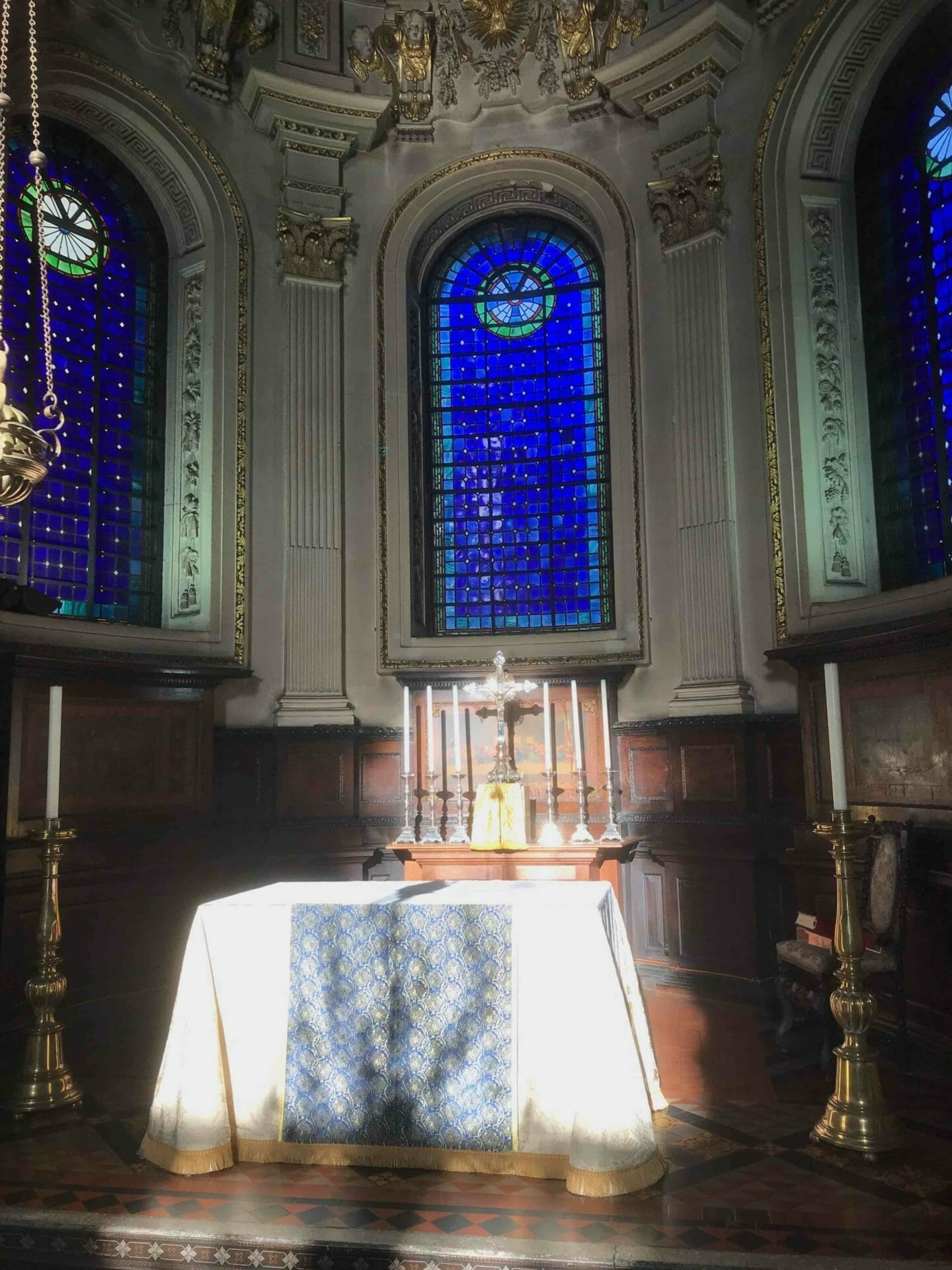 Evening Prayer with beautiful music in hymns, psalms and the Song of Mary (the Magnificat).
A reflective end to the day...
A link to the order of service is available, click more details below.